Renske Peters
---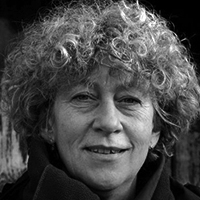 Delta Alliance
Netherlands
---
Renske Peters (The Netherlands, 1951) studied Social Geography and Urban and Rural Planning at the University of Amsterdam. She currently is an independent consultant on water and climate related affairs. Since 2013 is she member of the UN Adaptation Committee of the UNFCCC. She is director of the foundation International Delta Alliance, an international knowledge driven network for the resilience of deltas.
Until July 2013 she held the position of Director of the program "Topsector Water and International Water Affairs", the national priority program for cooperation between the government, the private sector and knowledge institutions on maritime, delta- and water technology, at the Netherlands Ministry of Infrastructure and the Environment. In that capacity Renske worked closely with The Delta Program, the Dutch national initiative that includes adaptation to the adverse effects of climate change.
Prior Renske Peters held the position of Water Director at the Ministry of Infrastructure and the Environment (2005-2011). In this capacity she was responsible for the national policy on water quality and the water related aspects of adaptation to climate change, land use planning and international affairs. She was also responsible for the implementation of relevant European directives, including the EU Water Framework Directive. Renske was also a member of the cross-border commissions for the river basin management of the Rhine and Meuse.
From 1999 to 2005 she was Head of Public Space and Urban Ecology for the City of Amsterdam. From 1992 to 1999 she held several positions at the Ministry for Agriculture, Nature and Food Quality.