Carlos Manuel Escartin
---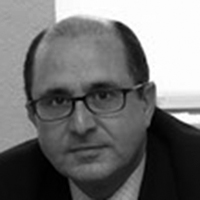 Ministry of Agriculture, Food and Environment
Deputy Director General for Water
Spain
---
Carlos Manuel Escartín, Deputy-Director of Integrated Water Resources Management, Ministry of Agriculture, Food and Environment, Spain
Carlos M. Escartin is responsible for the management of water resources in inland waters in Spain within the General Directorate for Water in the Ministry of Agriculture, Food and Environment.
After graduating in civil engineering in 1976, he held various positions in the Ebro River Water Authotity (waterworks construction, operation and maintenance, water resources planning). In 1989 he started the water resources planning process at national level as Deputy-Director responsible for this task. From 1991 Carlos joined the Spanish national public works research institute, CEDEX, where he worked as Director of the inland waters research centre.  From 1996-2000 he was Director General for Water and during that time was responsible among other things for the development of all river basin management plans, the negotiation and signing of the Albufeira Agreement between Spain and Portugal for the negotiation of the Water Framework Directive. Since 2000 he has held various responsibilities in the private sector including Director of the Environment Department of the Spanish consultancy firm Eptisa, before returning to the Ministry as Deputy-Director General.
He is currently responsible for monitoring of surface water and groundwater status and protected areas, management of water abstraction legal licenses and Water Register, Flood Risk Management Plans and in particular activities likely to  reduce contamination, measures for reuse of treated water, and measures to promote water saving.