Peter Glas
---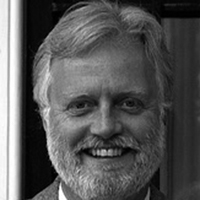 Regional Water Authority De Dommel
Chairman
Netherlands
---
Peter C.G. Glas Col.(R) M.Sc. LL.M. (1956) was appointed in 2003 by H.M. Queen Beatrix of The Netherlands to serve as chairman of Regional Water Authority De Dommel. Previously he worked as an environmental consultant and held various management positions from 1983 – 2003 with WL Delft Hydraulics (now Deltares) and the Dutch Ministry of Environment.
Regional Water Authority De Dommel is responsible for surface-water management, flood control, sanitation, irrigation and drainage, and services about one million inhabitants in the greater Eindhoven area. Peter Glas has served on the executive board of the Dutch Association of Regional Water Authorities since 2005 and was elected national chairman in 2010. In this capacity he represents 10.000 employees of 25 Water Authorities with an annual turnover of €2,5 billion.
In 2013 he was elected chairman of the OECD Water Governance Initiative. As a reserve colonel he is member of the advisory staff for civil-military operations of the commander of the Royal Netherlands Army. Peter Glas is frequently invited to chair seminars and give speeches on topics related to climate change and water management.